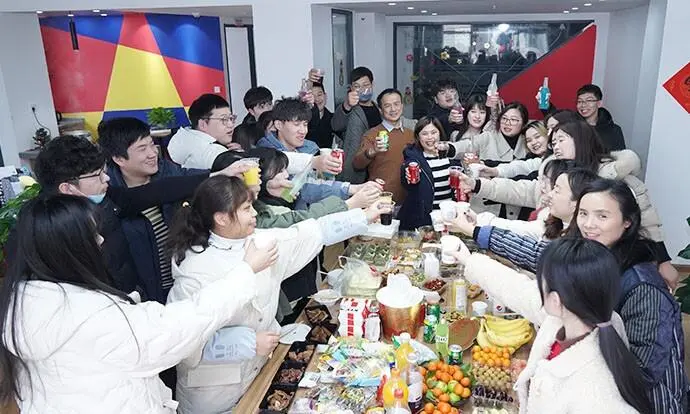 This year, due to the epidemic situation, the sales center decided to organize a party in the office.
From making dumplings to KFC family barrel, we will satisfy what we want to eat.
Everyone talks and laughs, raises glasses to celebrate, happy new year. We wish you all good luck in the year of 2021!