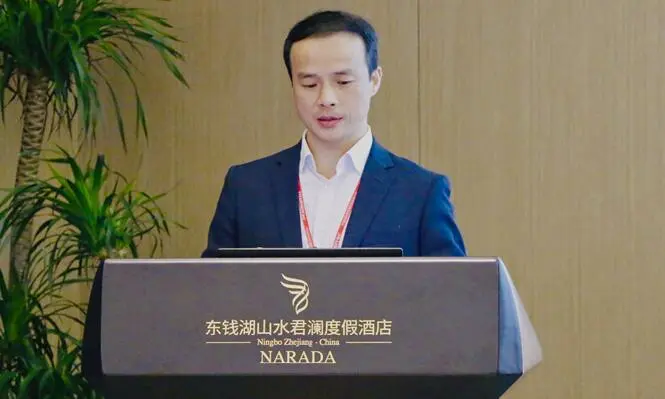 From December 25 to 26, 2020, SHARNDY and EDEANS 2021 plan work meeting was held in Ningbo Shanshui Junlan Resort Hotel, which comprehensively reviewed the work in 2020 and made further arrangements for the work in the new year.
At the meeting, Mr. Ouyang Yahong, chairman of the board, summarized and affirmed the achievements of the company in 2020, and elaborated the work in 2021.
"In the new year, SHARNDY has a higher pursuit." stressed by Ouyang Yahong, chairman of the board of directors. In 2021, the company will continue to focus on products, quality and service.
At the meeting, the responsible persons of sales center, engineering quality center, material control center and production center interpreted the work plans of each department in 2021.
Ms. Yi Lihong, general manager of SHARNDY, said in the specific deployment of work in 2021: "2021 will be a year for SHARNDY to break out of its cocoon."
Ready to sail, ready to break the cocoon. Make SHARNDY a representative brand of electric towel rack in China. At the same time, we will continue to dig deep into the international market, continue to develop new market share, and strive to become a respected enterprise in the global drying to dispel damp industry.