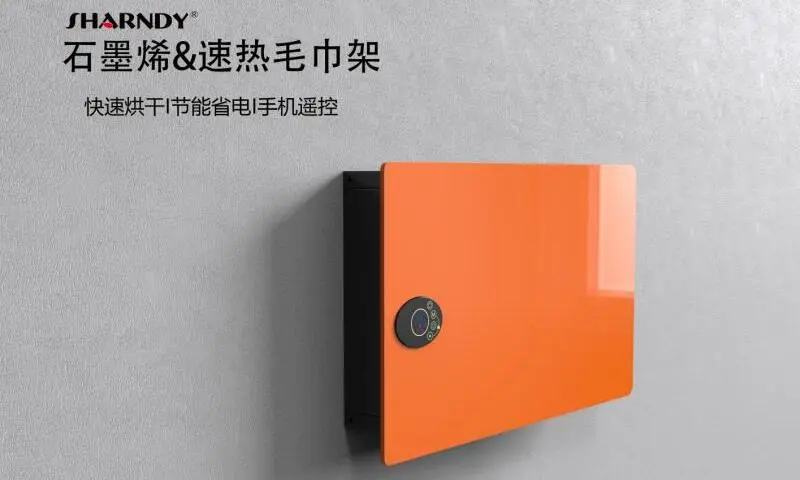 The 26th China International Kitchen and bathroom exhibition was held in Shanghai New International Expo Center from May 26 to 29.
Shanghai kitchen and bathroom exhibition is known as "the biggest kitchen and bathroom event in Asia". According to statistics, there are more than 1400 enterprises participating in this exhibition, among which SHARNDY (booth number: E2B37), a famous brand of intelligent electric towel rack, has made its debut with many new products.
According to Ouyang Yahong, chairman of SHARNDY, the graphene intelligent towel rack on display for the first time is a key point. It is reported that this electric towel rack uses graphene as the heating medium, and graphene is a new nano material with extremely strong electrical and thermal conductivity. The excellent characteristics of raw materials make this towel rack present the characteristics of higher thermal conductivity and smaller heat dissipation. In addition, it is equipped with a large area of heating film, which also makes this towel rack "dry faster" compared with other racks.
In addition to graphene and other intelligent series, SHARNDY 12v low voltage dark line installation series is also a highlight of the booth. The company has created a number of 12V low-voltage dark line installation series products. The re appearance of minimalist art star products has demonstrated the hard core strength of the products and attracted a large number of visitors and fellow exhibitors.
No pains, no gains. SHARNDY was born in 2003, and it has been 17 years since then. In this information age of advocating green, innovation and interconnection, SHARNDY promotes Omni channel operation layout, and walks on the journey of high-end electric towel rack industry with his consistent wish.